DJI Mavic 2
Landing gear extensions PGYTECH for DJI Mavic 2
🟢 Еxtra protection for your drone
🟢 Solid workmanship
🟢 Easy installation
🟢 For the Dji Mavic 2 Pro and Dji Mavic 2 Zoom
19.50 € 16.25 € ex. Tax
In Stock
Landing gear extensions PGYTECH for DJI Mavic 2
PGYTECH landing gear extensions for DJI Mavic 2 – extra protection for your drone
The PGYTECH landing gear extensions were designed specifically for the Dji Mavic 2 Pro and Dji Mavic 2 Zoom drones. When the accessory is attached, your drone will be elevated by 35mm. This effectively prevents damage to the gimbal, camera and sensors, as well as dirt on the device. Thanks to the higher chassis we have the possibility to take off and land on almost any terrain.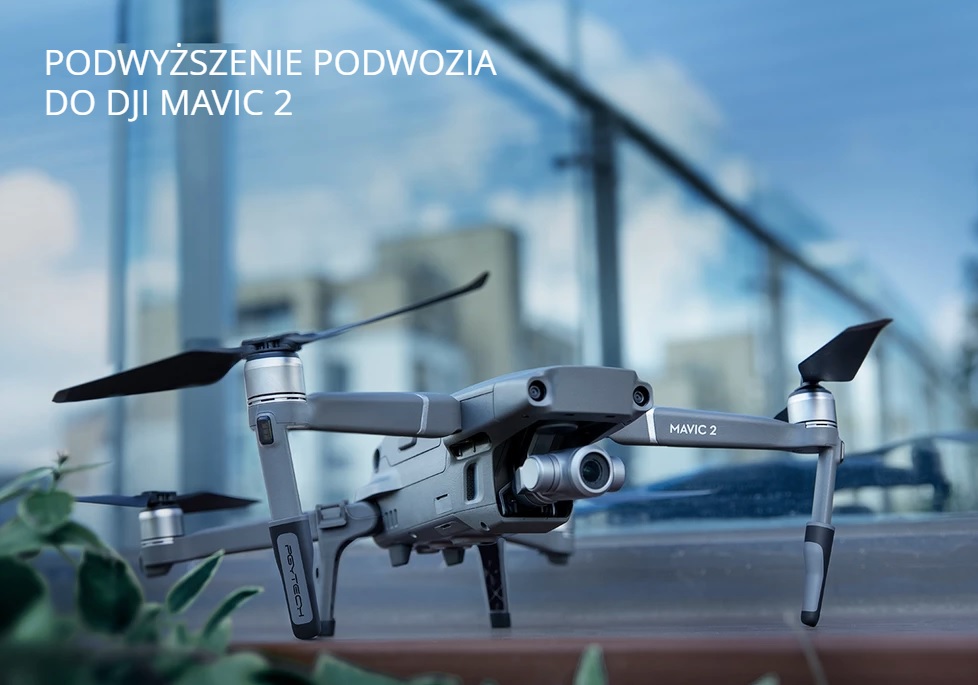 Solid workmanship
The extensions were made of high quality PC + ABS materials, which gives it exceptional durability. Thanks to the rubber moulding process, the accessory is strong, flexible and stable. Perfectly matched elements prevent it from falling off the drone and reduce the risk of scratching the device. Moreover, the landing gear effectively reduces shocks caused by landing.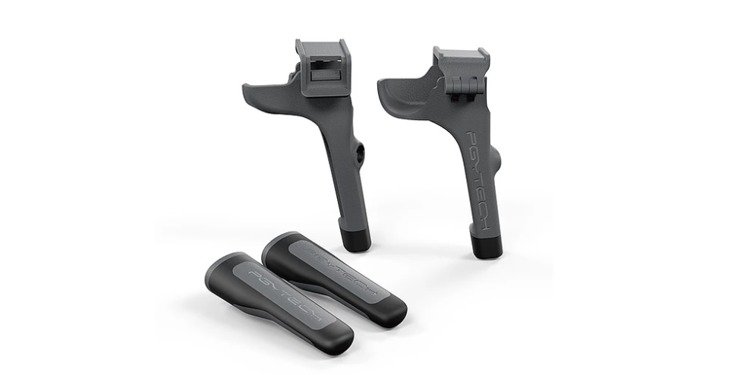 Easy installation
The light weight of the landing gear does not affect the drone's performance in the air. The installation of the accessory is very easy and fast, and for its simplicity, all components are additionally marked. Disassembly is also very fast, so you can spend all your time enjoying the flight.