Action Camera Accessories
PGYTECH Three-Arm Suction Mount
PGYTECH mount with 3 suction cups
1/4 threaded ball head
string pocket for drawstring
PGYTECH plug
Instruction manual
Availability:
Coming Soon
82.00 € 68.33 € ex. Tax
Coming Soon
PGYTECH Three-Arm Suction Mount
The mount has 3 arms for greater stability and recording comfort. The top of the product is very easy to mount and rotates 360° so you can capture every detail while recording.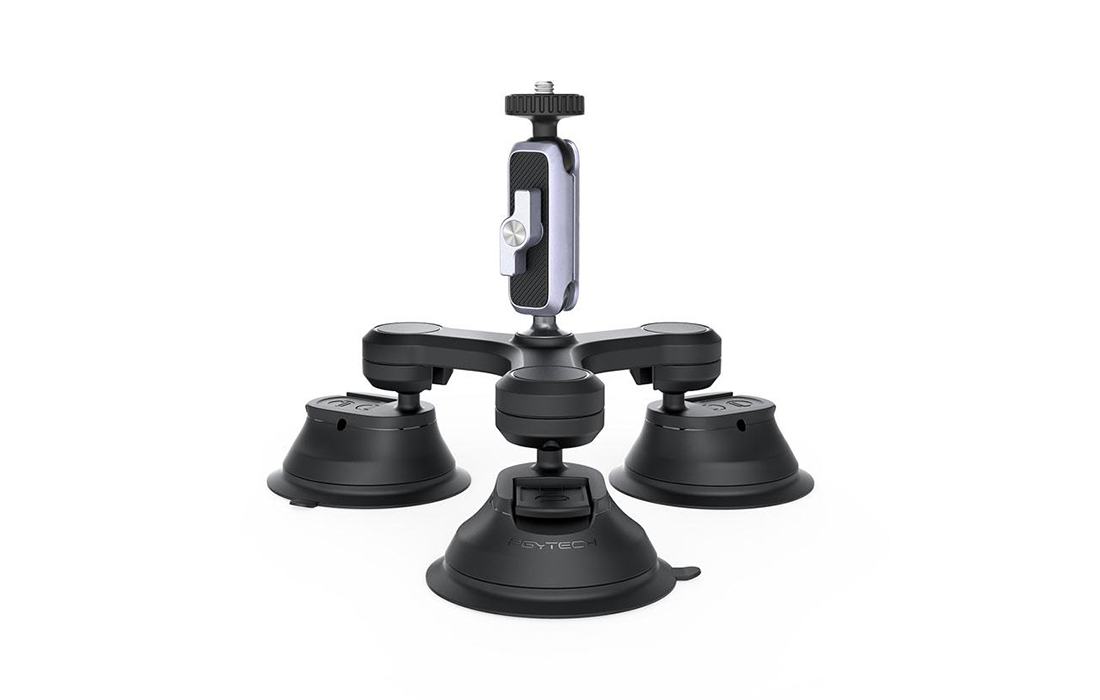 Compatible
With 3 suction cups, the mount is stable and more efficient than Suction Cup Mount. Moreover, the product is compatible with pocket and sports cameras, phones, microphones, etc.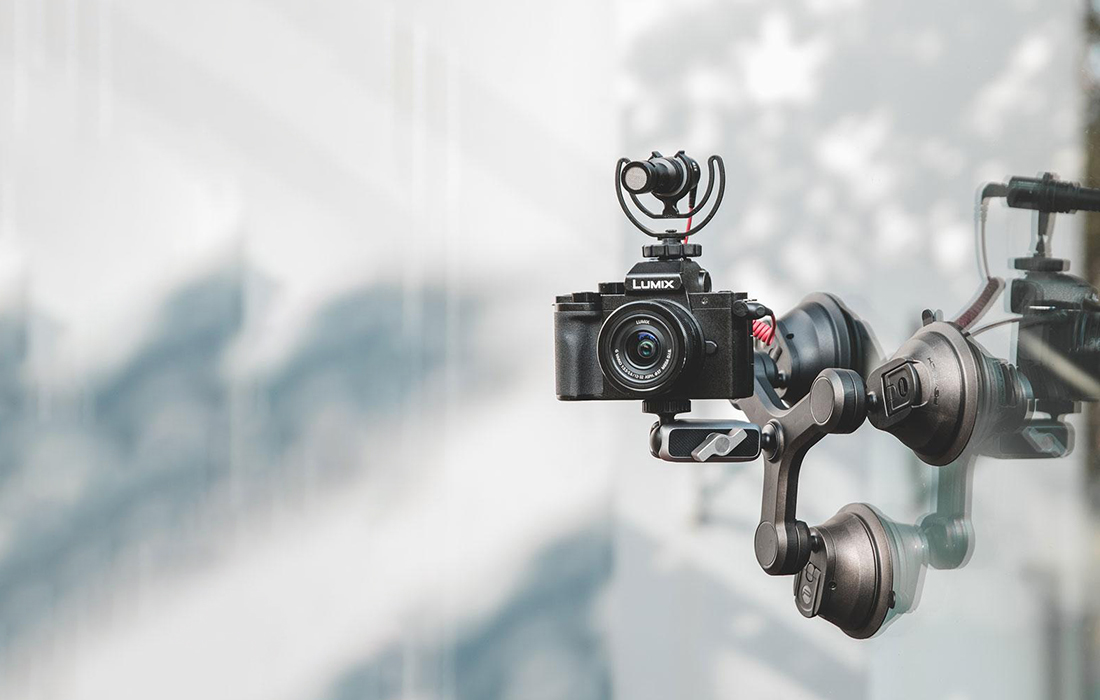 Compact
The mount can be folded very easily because the legs of the product are foldable. In addition, the mount, which consists of 3 prongs, includes a pin so that you can easily hook up or unhook the product from it.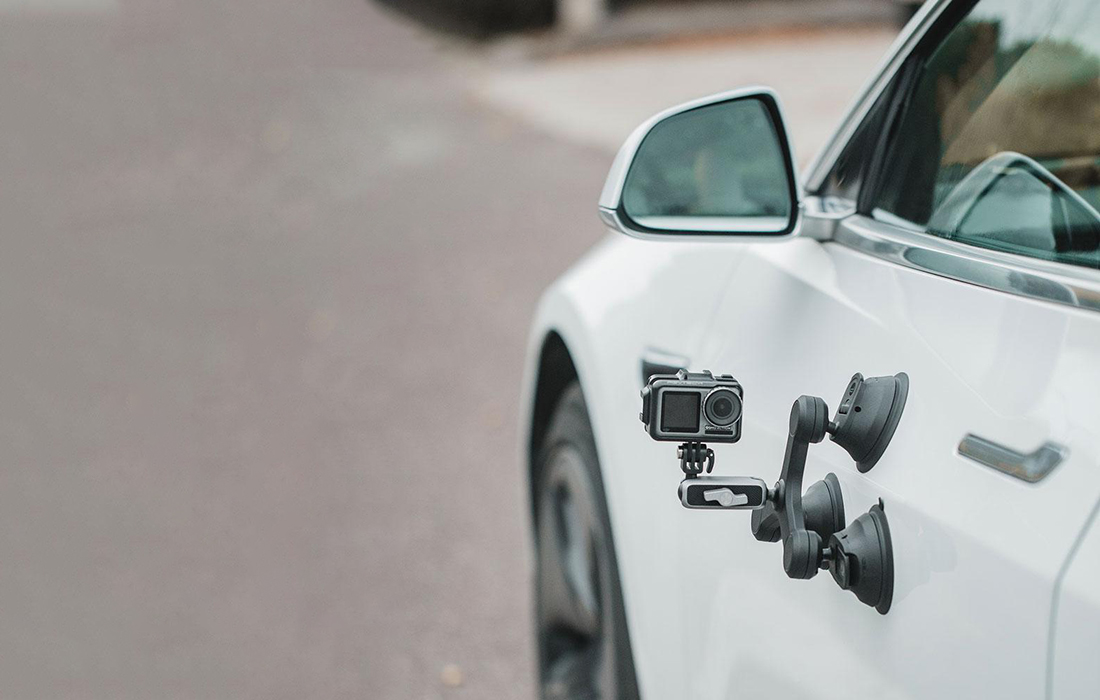 Solid performance
The top of the mount is made of high quality aluminum alloy, making the mount durable and stable.
| | |
| --- | --- |
| Name: | PGYTECH mounts on 3 suction cups |
| Serial number: P-GM-136 | Make: aluminum, PA, TPU |
| Net weight: | 139g |
| Dimensions: | 226mm x 207mm x 176mm |
| Compatibility | Sports Cameras, Smartphones, Pocket Cameras, Mirrorless Cameras |